We adapt the
space to your needs
Workspace – Events – Office by hours – Classrooms…

We put at your disposal a flexible room,
wide and with all the comforts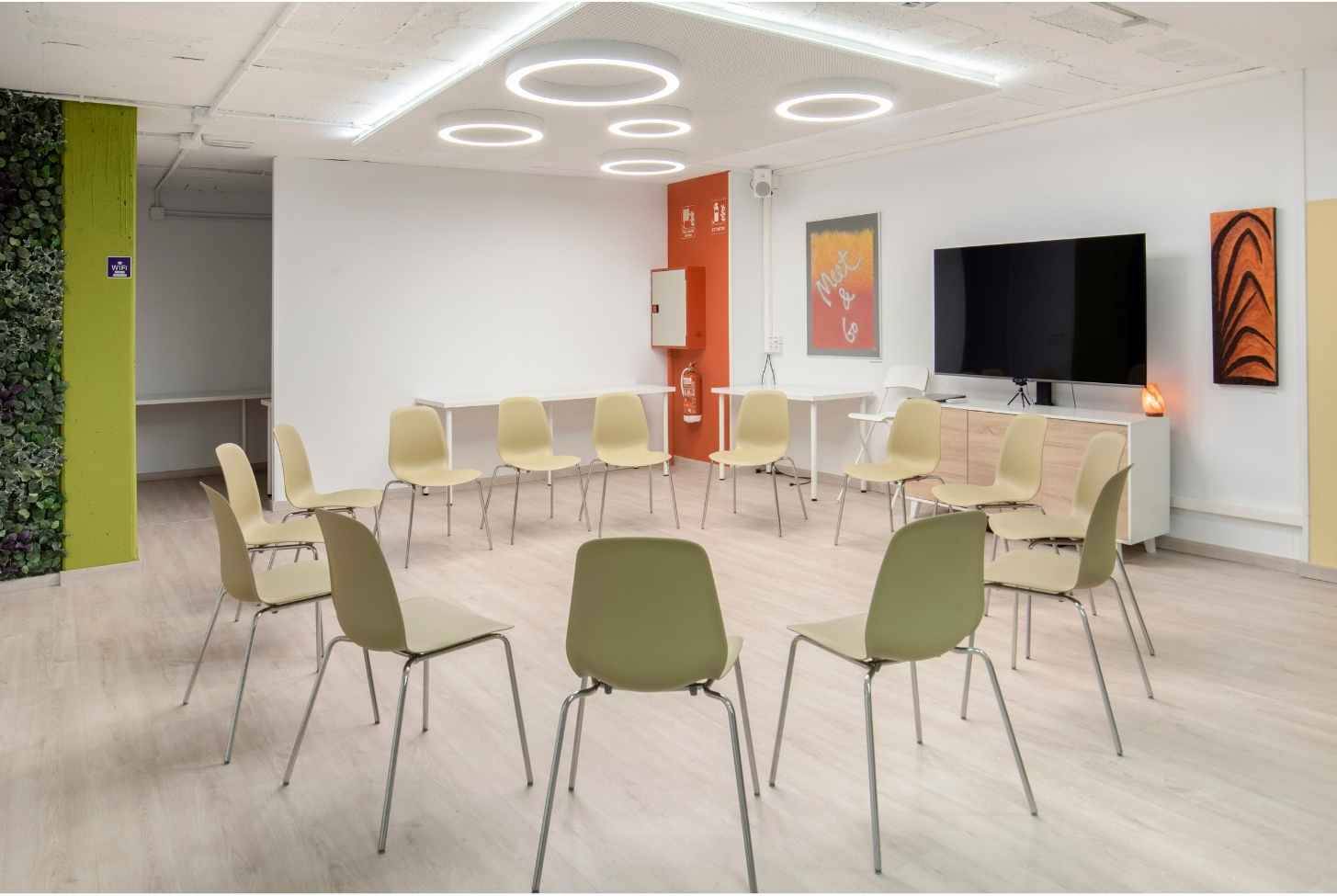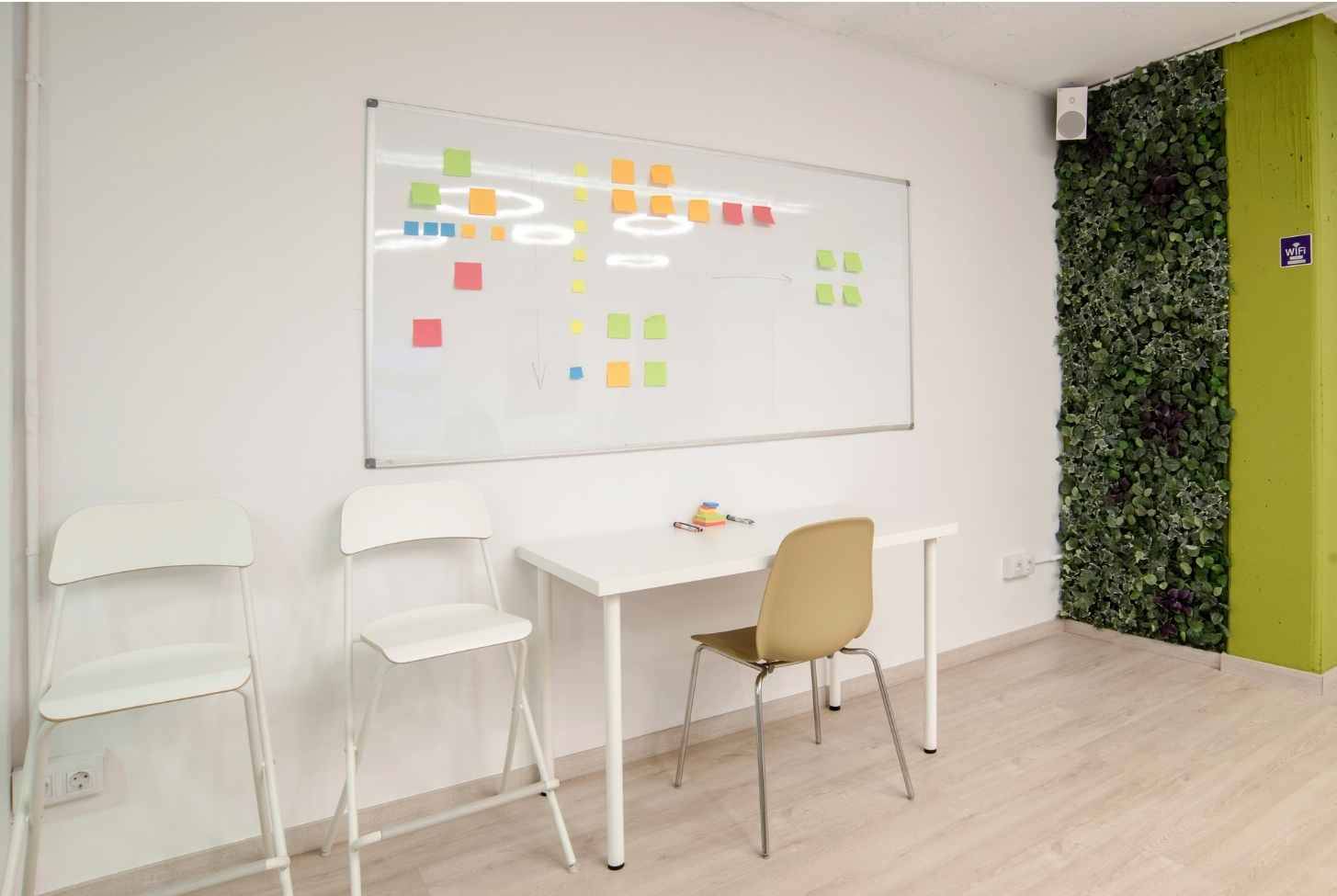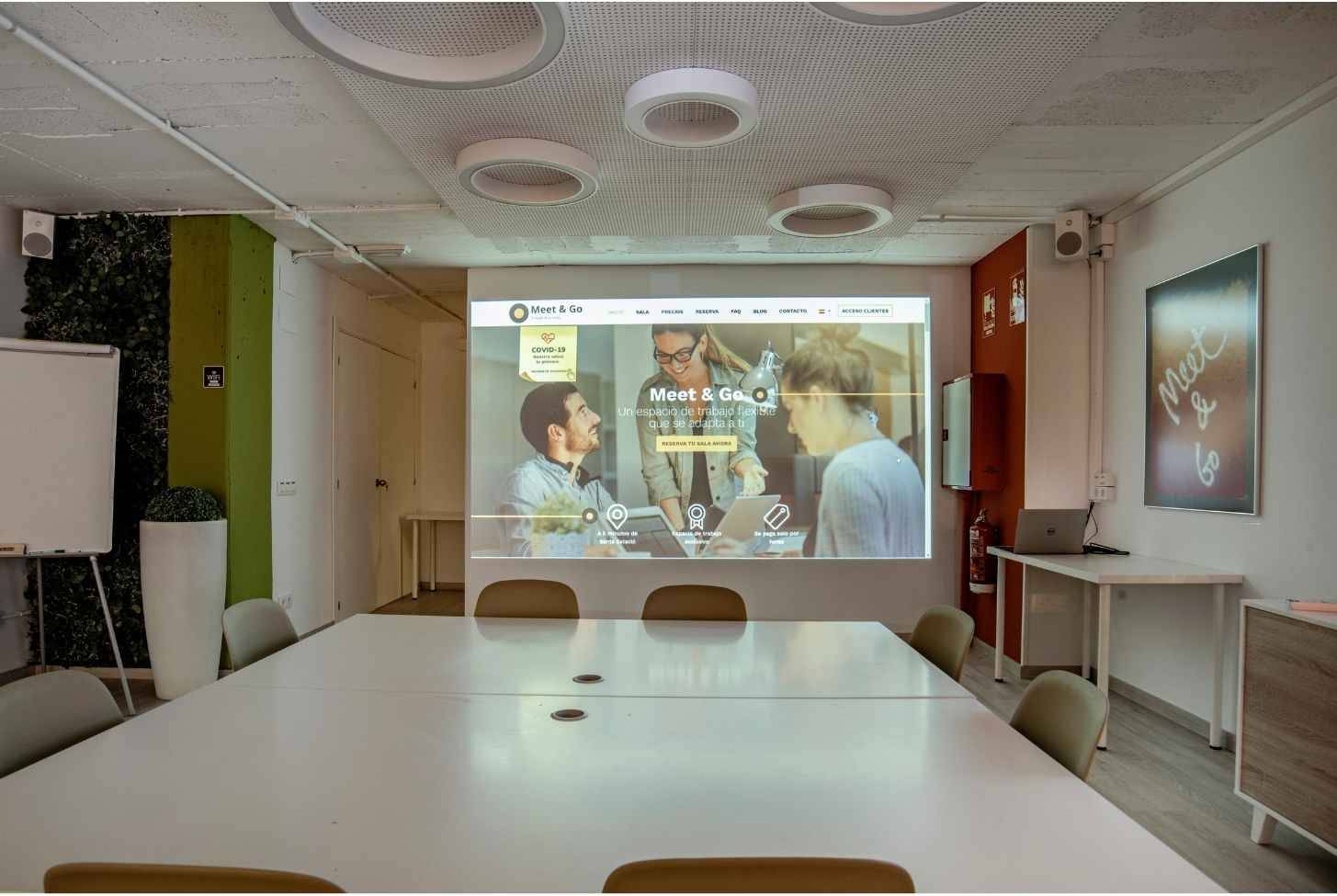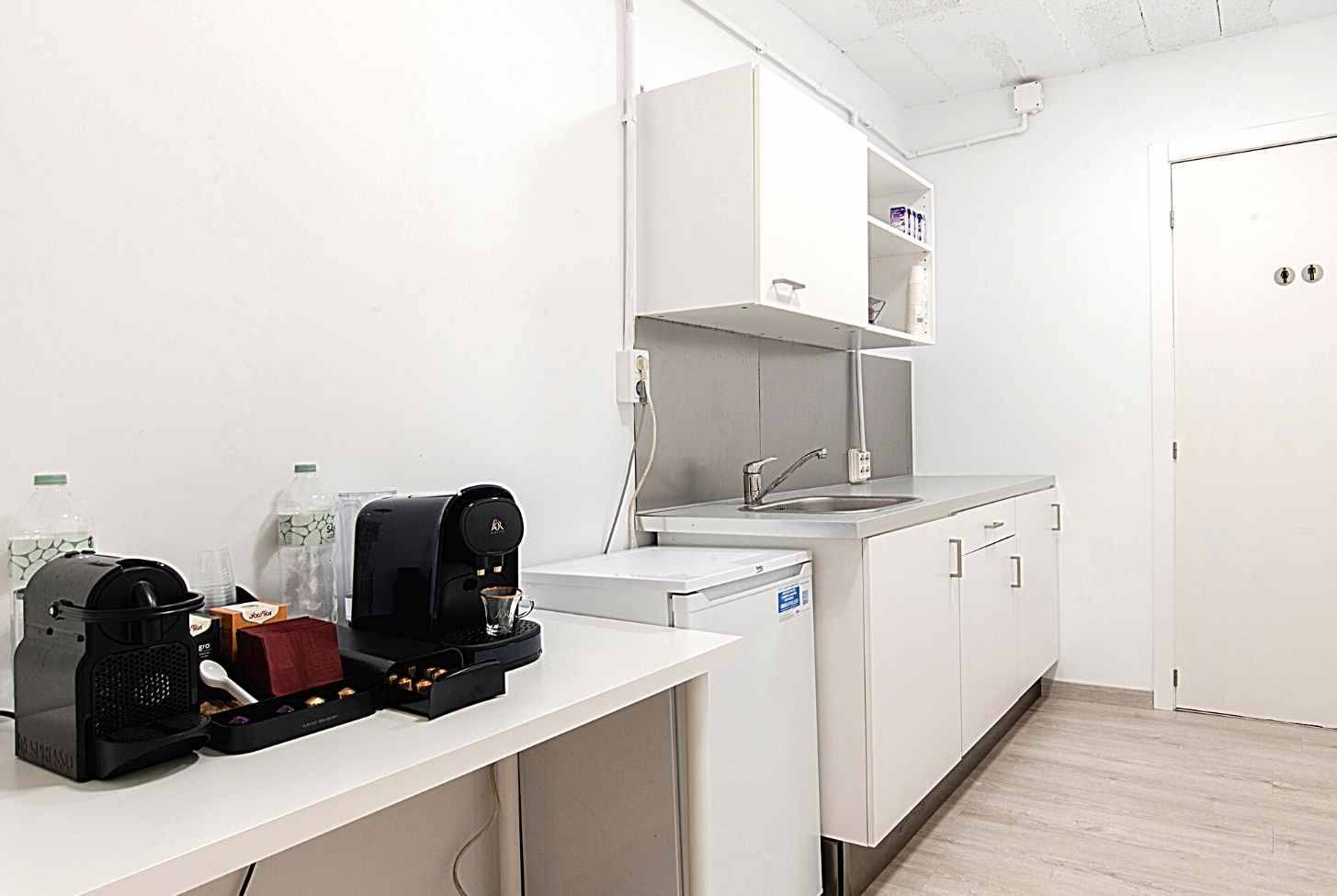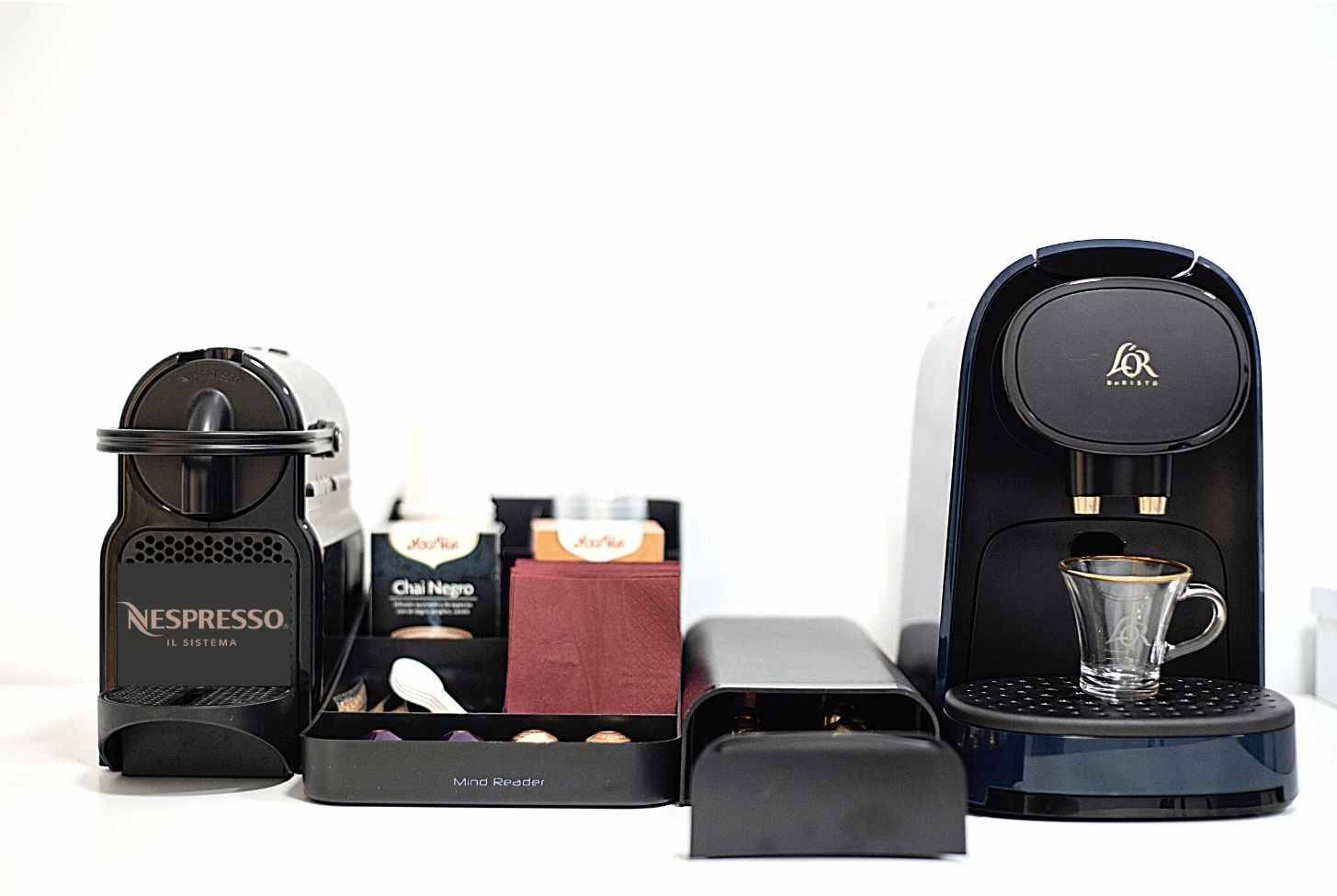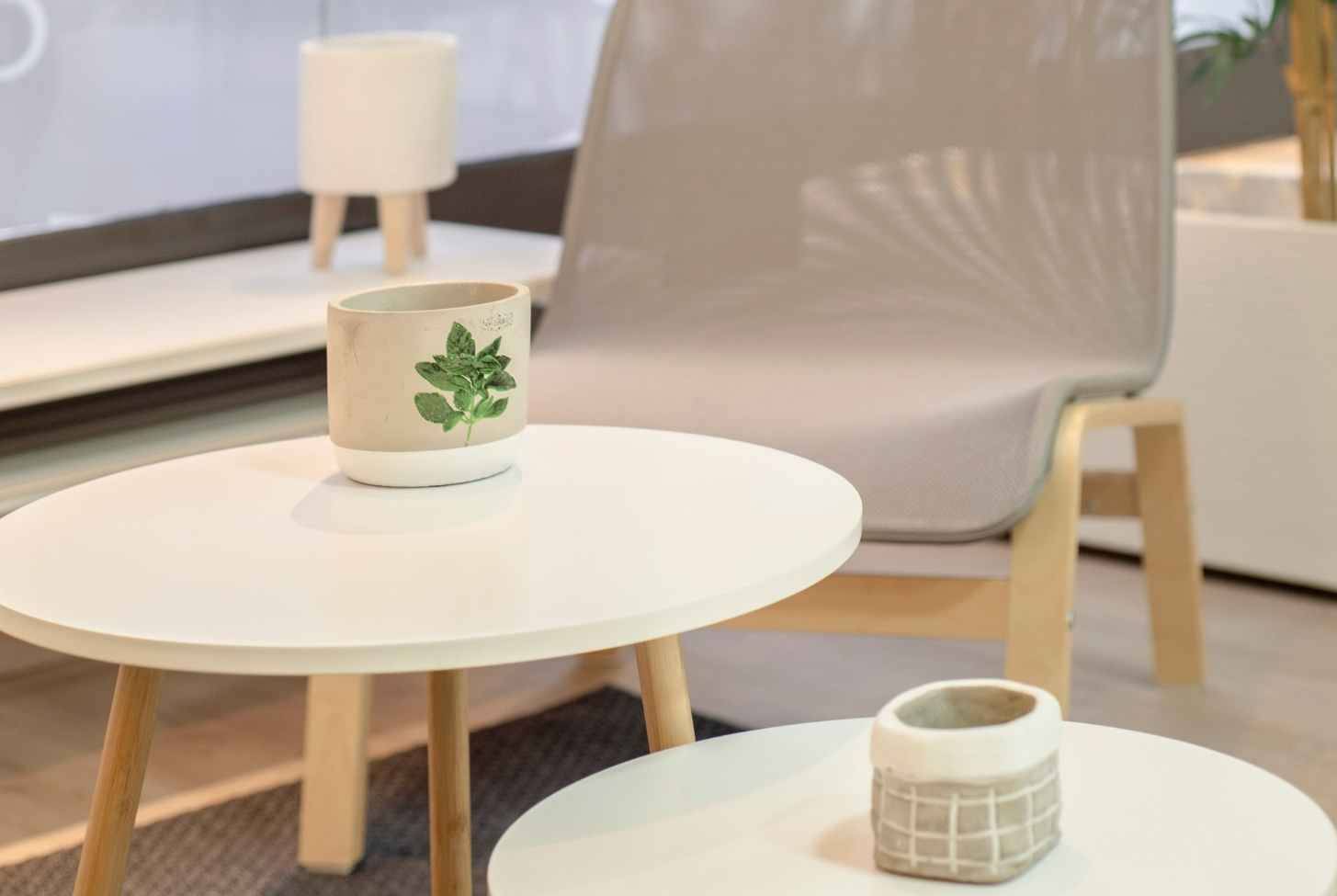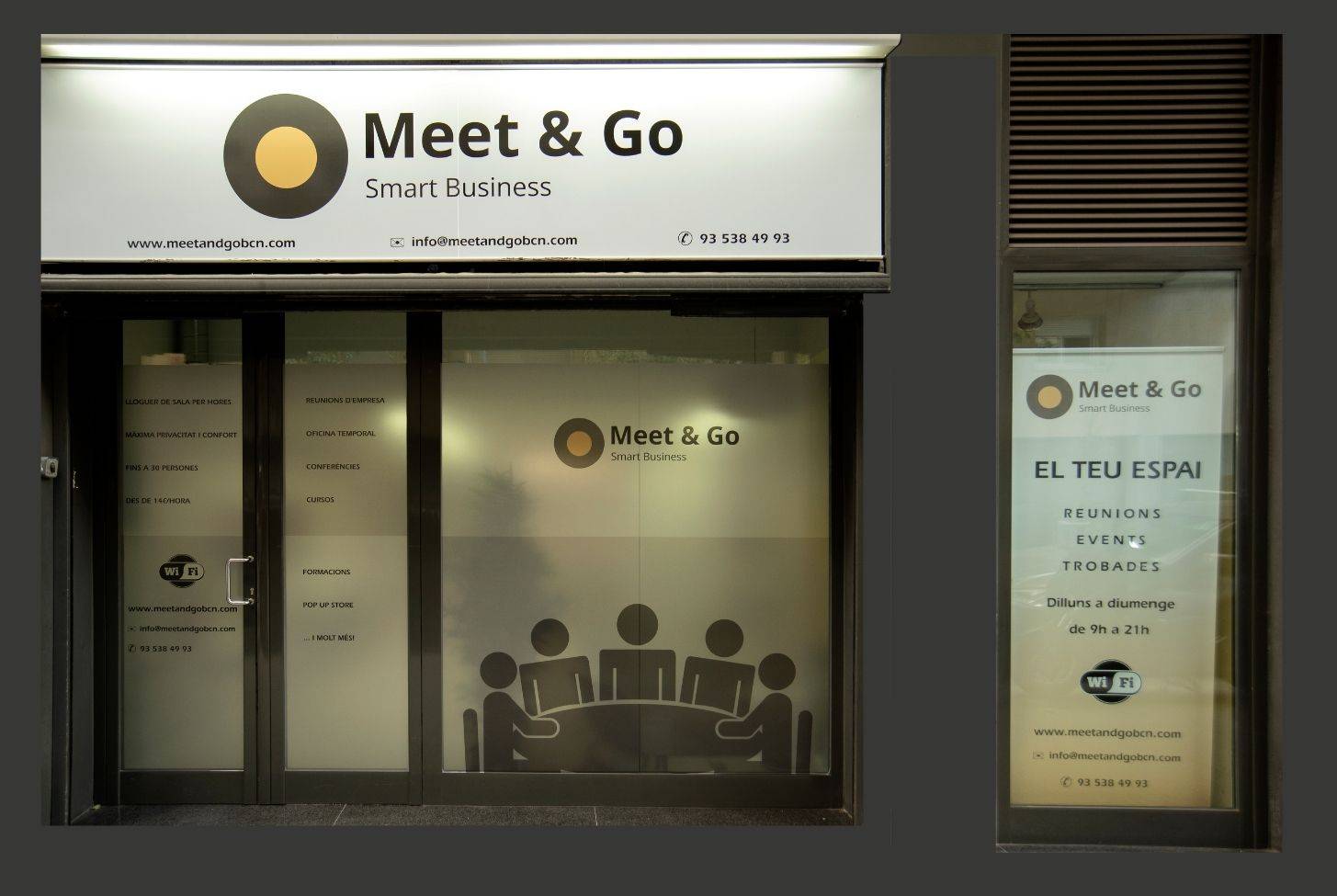 Select the day and the time frame
Select the payment method and pay safely
Receive by email your check-in to access the room
Organize the room your way​
Depending on the purpose of your meeting you can change the layout of the tables and chairs with total freedom. To choose the best option, consider the number of people attending the meeting, whether it is necessary to take notes or whether it is important that there is interaction between them. Here are some of the solutions most used by our customers:
Meet&Go is a versatile and flexible hourly rental space for small and large companies, startups and entrepreneurs who need to rent a rental office by the hour, a meeting room, or space for training, workshops or any type of event.
It has 90m2 of space 100% diaphanous, with rectangular format and without divisions, well illuminated and perfectly conditioned with furniture and all the necessary audiovisual equipment to adapt to any need of the event.  
It has direct access from the street, is wheelchair accessible and has a capacity for up to 30 people. Apart from the services and courtesies included with the room rental, Meet&Go offers you a wide variety of additional services such as: cleaning and catering service, reprography service, conditioning for photo sessions, parking and many other facilities to ensure the success of your event.
Calle Caballero, 72 Barcelona

Accessible from the street


Other: If your event requires the use of specific materials, or has some technical or other need, do not hesitate to contact us.
* All these services will have an additional cost to rent the room and will be budgeted individually.
How to rent a meeting room with Meet & Go?
With our easy booking system, in a few clicks you can have at your disposal a versatile and comfortable rental space by hours, perfectly adapted to your needs. Check our calendar to check availability and book the exclusive room for your event. Meet&Go is not a shared space.
1. Book
Select the date and time slot that you need, according to your usage forecast, and make the reservation in a few clicks.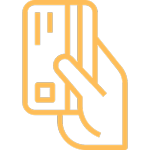 2. Pay
Pay only for the time of use you have booked. Through Paypal or with your debit or credit card, quickly and securely.
3. Access to the room
Once the payment has been made, the Meet&Go team will contact you and accompany you through the check-in process.
The same rate applies regardless of the day of the week (Monday to Sunday)
RENT OF MEETING, TRAINING AND EVENTS ROOM IN BARCELONA
Book your room now and enjoy all the comforts of Meet&Go